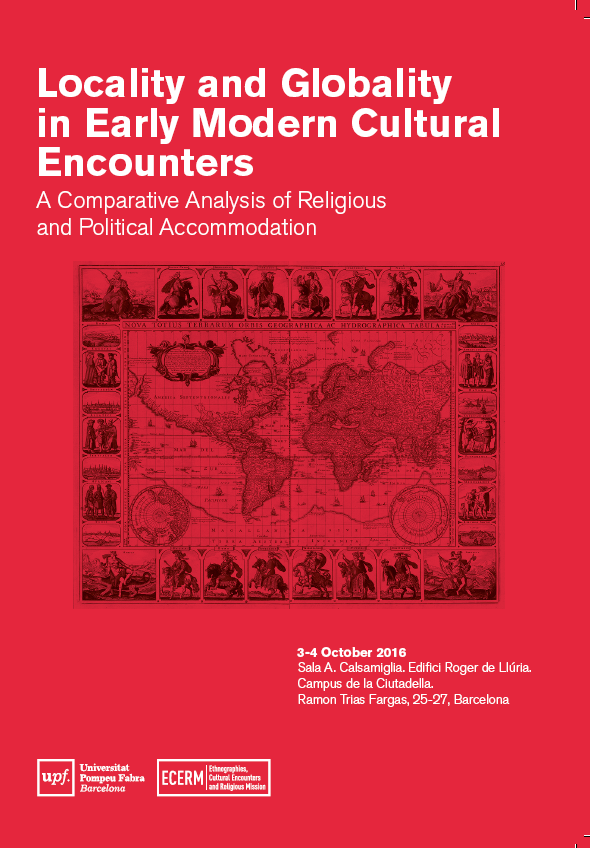 Workshop at Universitat Pompeu Fabra: "Locality and Globality in Early Modern Cultural Encounters: A Comparative Analysis of Religious and Political Accommodation." October 3-4, 2016.
The early modern Christian missions were motivated by a universalistic ideal, namely to bring the whole of mankind to the path of salvation through the proper worship of the one true creator God. European missionaries in Asia, Africa, America and the Pacific were in fact active agents of early modern globalization, often in association with imperial projects. These projects often assumed another form of universalism, that of a human rationality which aimed at secular goals and found expression in ideas of friendship, peace, civility, communication and natural law. The close interaction between religious and political aims often meant that practical adaptation to culturally diverse contexts by missionaries, ambassadors and commercial agents involved parallel forms of accommodation.
The workshop should deepen our understanding of the early modern religious and political encounters as an interactive process and, at the same time, illuminate the global scope of secular and religious universalistic principles, and the extent to which they were locally negotiated.
Sinem Eryilmaz, (CORPI-ECERM), participates in the workshop with her paper: "An Ottoman sultan before Christ: Story making in colors in Early Modern Venice."
(read the programme here)