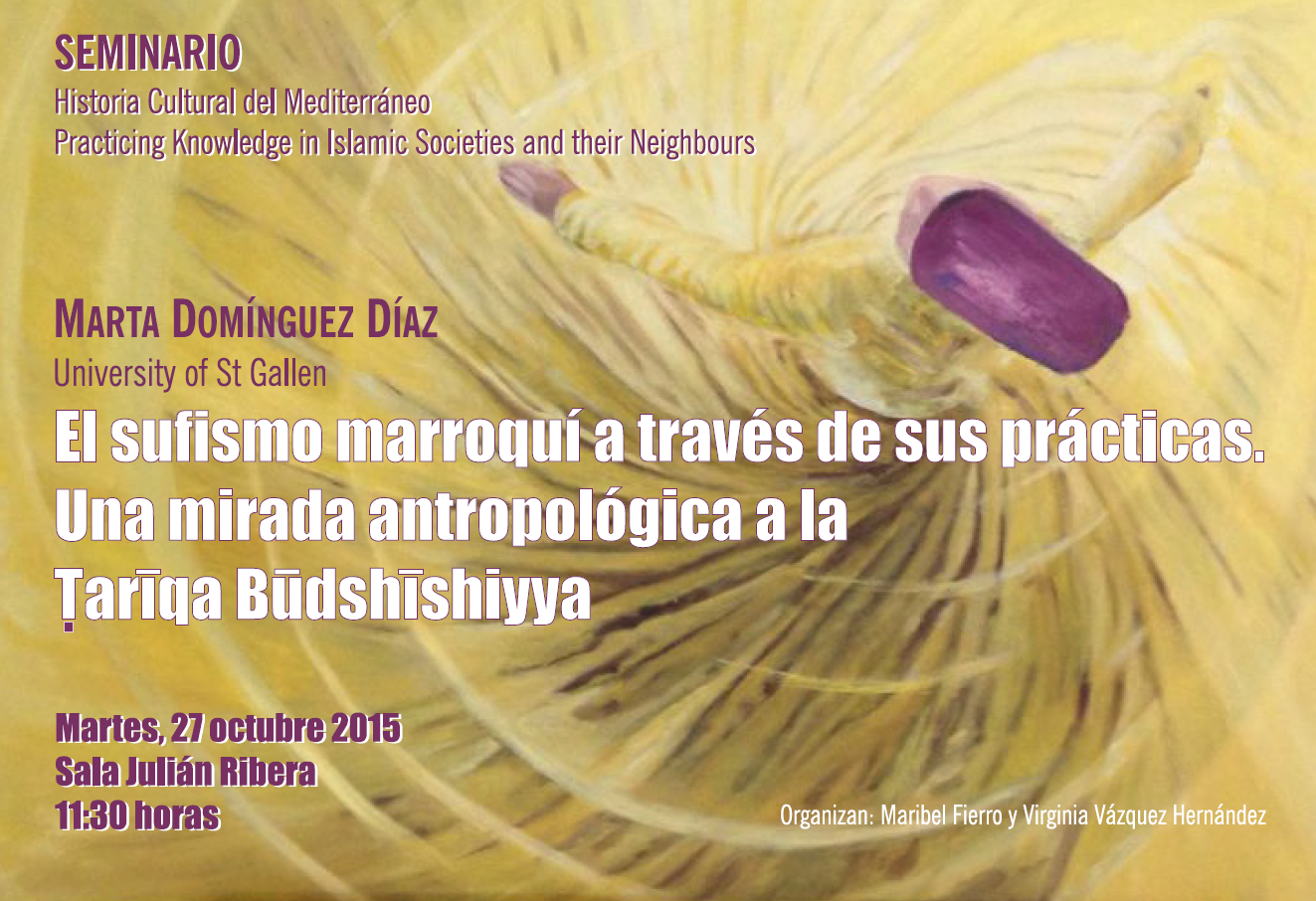 El grupo de Historia Cultural del Mediterráneo / 'Practicing Knowledge in Islamic Societies and their Neighbours', ha organizado un seminario para el que contará con la participación de Marta Domínguez Díaz (University of St Gallen).
El título de su ponencia será: "El sufismo marroquí a través de sus prácticas. Una mirada antropológica a la Tarîga Bûdshîshîyya".
Será el martes 27 de octubre 2015, a las 11:30h en la Sala Julián Ribera 1C, del CCHS.
Organizan: Maribel Fierro y Virginia Vázquez Hernández (ILC, CCHS-CSIC)
Se puede ver aquí más información.