Thursday, 18 June, 2015 -

16:00

to

18:30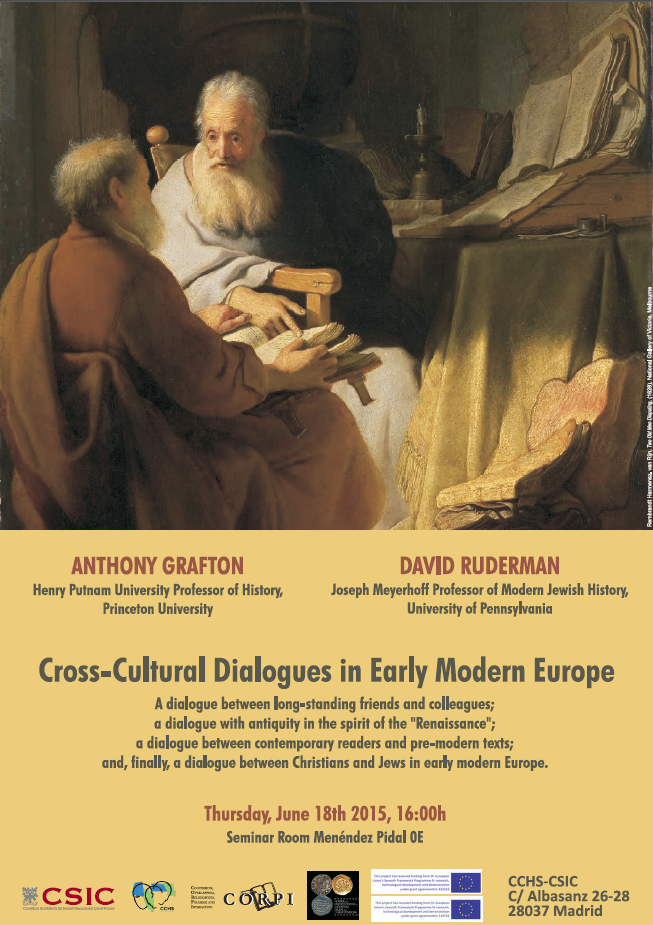 Anthony Grafton (Henry Putnam University Professor of History, Princeton University) and David Ruderman (Joseph Meyerhoff Professor of Modern Jewish History, University of Pennsylvania), will be talking about
"Cross Cultural Dialogues in Early Modern Europe":
A dialogue between long-standing friends and colleagues;
a dialogue with antiquity in the spirit of the "Renaissance";
a dialogue between contemporary readers and pre-modern texts;
and, finally, a dialogue between Christians and Jews in early modern Europe.
This encounter is organized by project CORPI,  led by Mercedes García-Arenal, and PIMIC, led by Ana Rodríguez .
It will be on June, 18th 2015, at the CCHS-CSIC, seminar room Menéndez Pidal, 16:00 h.
(here, the pdf)